Meet Our Masters
All of our barbers are professionally trained and deemed masters by our highest quality standards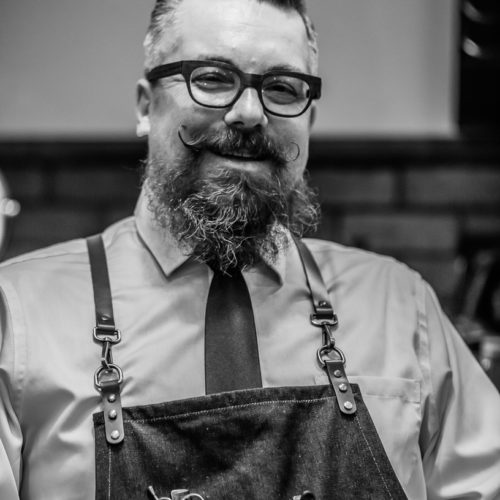 Paul Ellerkamp
This master Barber has been cutting hair for more years than we can count. Paul is the man behind the beard that you can trust to give you a grade A haircut or shave.
Matt Ellerkamp
With almost ten years of experience, Matt has acquired the skills of a true master Barber. Matt's passion for life is cutting hair and he is truly passionate about cutting retro haircuts. Matt has a beautiful family of five and credits them with providing extra hair cutting experience.
Brad Renders
This newcomer to the industry has around one year of experience, but in that time has mastered barbering. Brad choose this career because he loves being a barber, and has always dreamed of cutting hair. Brad brings creative ideas for modern stylings with an old school feel.
Dave Baker
Dave's passion and purpose for the art of barbering led him to become a master of and advocate for this traditional craft. Here at de Porres we are happily grateful that he choose us for his barbering career